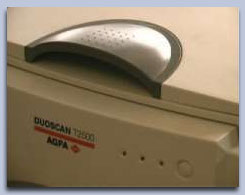 When your order arrives, the original photograph is scanned using a very high-resolution professional scanner. Your original is unchanged and will be returned along with your fine art canvas.
After scanning, the magic begins. Spots and scratches are removed and color balance corrected as necessary (extensive restoration is also possible – we will contact you to discuss).
Then some very subjective enhancement may be done, including (for portraits) whitening of teeth, reduction of wrinkles, removal of blemishes or glare in eyeglasses or facial highlights, etc. Any significant enhancement must be approved by you, and in some cases may increase the price.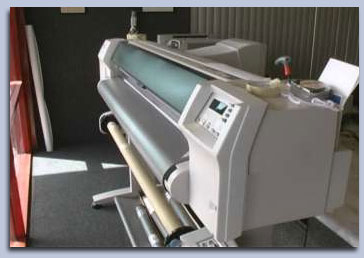 Scenics typically may benefit from color emphasis, enhancement of shadow detail or deepening of blacks surrounding vibrant colors, or other image manipulation techniques. Again, you have approval authority over any significant enhancement.
To the left is the wide-format printer that transfers your image to the canvas. We can produce virtually any size or shape, including very large images (up to 6 or 7 feet and larger). Unique sizes or shapes will be quoted if not included in our list of standard sizes.
At Canvas Photo we use specially formulated UV inks, exclusively. These light-fast inks remain fade-resistant for generations, assuring that your heirlooms may be enjoyed far beyond our lifetimes. In addition, a protective coating is applied after printing.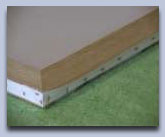 After printing, your canvas receives a clear coating, which further protects against fading as well as accidental abrasion or contact with harmful substances. These measures cannot guarantee total preservation under all conditions, but we believe they provide the very best assurance that we can offer.
Finally, your photographic art is mounted on artist stretcher bars (wooden framework), just like any oil painting, ready for framing.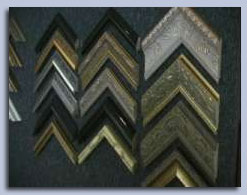 We may also frame your canvas with an appropriate frame from our large selection, many of which are very inexpensive. Presently, our method of selecting a frame style is less than desirable (apologies), so you may allow us to use our judgment or you may prefer to select a frame from your local art supply store. In the near future we expect to improve our selection/display method to enable you to choose with more confidence, relying less on our judgment.